Warriors On Purpose Resource Center
In the recovery community we are all on one team, we are all in, all together. This page has a wealth of information and multiple viewpoints on recovery and on living life clean and sober. Just click the links that interest you and you will be taken straight to their sites. It is important to reach out for help, no matter the stage of your recovery or addiction. Please use the links in our resource center, we are all eager to help you win. What can we do for you?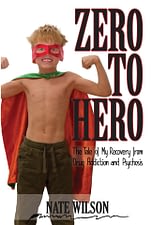 Bio of book: This book is my memoir of my journey through hardcore drug addiction and drug induced psychosis into a life of success and triumph. This book encapsulates the crazy stories my friend's and I lived through and conveys the insane perspectives of a young teenage drug addict. This story describes the necessary changes one must go through to experience a full transformation from living a life of pain into a life of success and love. Everything from suicide attempts, IV drug use, surviving sexual trauma, trips to jail and more. This life has seen more in 21 years than most do in a lifetime, and contains a happy ending, communicating hope to all it's readers and all of the ones still lost on the streets to drug addiction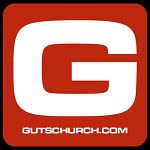 GUTS Church is located in Tulsa, OK. As a church their mission is singular. Help people win. You can listen to past sermons, listen in live online or podcasts for all services. If you are in the Tulsa area there is an addiction recovery support group that meets on Mondays at 7pm at the Sapulpa campus.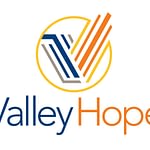 Valley Hope Recovery Centers are located in numerous states in the southern and midwestern parts of the United States. They are a 30 day treatment center based on the 12 step approach. Amazing people and amazing facilities. If you are in need of inpatient/outpatient help please check them out.
Brad McLeod Recovery is a new approach to getting clean and sober. He is a recovery coach with an authentic and honest approach. Having worked in the traditional recovery community for years Brad is offering something new, personal, and effective. Check out Brad and all his material and approach by clicking the link above.
Transformation is Real is the creation of a man I consider a true mentor. Daniel Maurer presents recovery stories and information that highlight real change. That through recovery that real transformation happens in our lives. You whole life can change, check it out.
The Miracle of the Mundane offers insight into the simple things in life that become miracles to us in our recovery. Mark Goodson has become like a brother and his ability to express exactly how we all feel through his words is amazing. Take a look at The Miracle of the Mundane for a dose of humility and help in staying grounded in your recovery.
Soberworx Recovery Resources is a comprehensive source of recovery information. It is a one of a kind site that provides information on rehabilitation services, recovery coaching, recovery blogs and information, and a nation wide sober living data base. My good friend Chris Freeman is one of the driving forces behind this amazing site for anything recovery related.
Lara Frazier is a healer and truth-teller, a sobriety warrior and a pig mama. She is a FIERCE believer in the power of owning our stories and is a strong advocate for addiction recovery. Lara shares a story of healing: in sobriety, through addiction, in life and love, and in all the other big huge moments of fear and magic that we rarely talk about, but we should.
Sober Evolution with Austin Cooper. Sober Evolution is more of an organization geared towards helping fellow alcoholics, addicts, detox's, treatment centers, sober living homes and organizations focusing on helping us transition back into society. We focus on many different things including helping people find the drug and alcohol treatment they need. 
Melissa Johnson is a sister Oklahoman and force in the recovery community. Her story of recovery and reuniting with her children is so empowering. Be sure and click on her name and check out her site. Also Melissa has started a non-profit called Clean life Clean home. She is giving back to single mom's in recovery by offering cleaning services as they begin to clean up their life. Find out more about how you can be a part and help by clicking the link above.
Drunkless  is on a mission to provide a voice through expression and show that there is a power of choice; from allowing those in recovery a chance to express in ways they didn't know they could; to create connectivity through said expression about our experiences; to assist with personal growth by sharing wisdom and knowledge of said experiences; and most of all to provide HOPE to those still suffering and who think they are hopeless and alone. Check out this highly creative site on recovery.
Sasha Tozzi is a writer, life & recovery coach, speaker, and woman who believes in hope, healing, and daily miracles. She does 1:1 and group coaching. She loves the ocean and the Lion is her spirit animal. Learn the 5 tools to quit your addictions here. Sasha is someone that is so encouraging and uplifting. A definite light that shines brightly in the recovery community.